Prices are continuing to rise, though the biggest rises are all outside London. Where's everyone moving to?
Seemingly against the odds, property prices are on the rise. A lack of property coming to the market across the country is pushing values up across the board as interest from buyers continues to grow.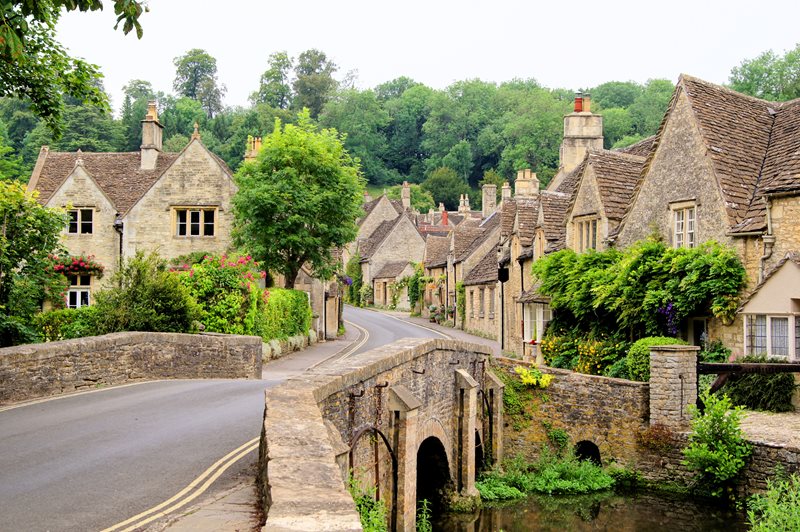 Seemingly against the odds, property prices are on the rise. A lack of property coming to the market across the country is pushing values up across the board as interest from buyers continues to grow. And with estate agents only counting an average of 40 properties on their books, predictions suggest that price growth is set to continue into the summer and beyond.
Not all areas are experiencing the same levels of growth, however, as much of the demand is from people moving out of cities in search of more space and a gentler pace of life. Coastal areas are proving popular, says Donna Pearson of Winkworth in Canterbury, as are properties with gardens and parking spaces in sought-after streets in Canterbury's city centre. "People seem to want to be further out of London, but they want amenities close by, such as shops, the coast and countryside," she reports."In terms of areas, along the coast, Deal, Folkestone, Ramsgate are seeing an increase as people head for the coast, but inland the city centre is also seeing an increase in popularity and therefore an increase in prices."
Narendra Gandhi of Winkworth's Ealing office agrees that there's a lot of interest from Londoners looking to leave town. "At the risk of exaggerating a little, the pandemic has resulted in an exodus out of London in favour of the glorious English countryside. Hot spot moves for my clients have been Bath and the Cotswolds – and I am told by reputable agents in these areas that they are inundated with enquiries from London buyers, to the extent that some are not even entertaining potential buyers unless they have sold subject to contract or have money in the bank." This is resulting in fierce bidding wars, with stories circulating about people buying country houses for well above asking price without even having set foot inside them.
In Dorset's coastal Southbourne, prices have risen by a staggering 12-15% over the past year. Lori Leon of the local Winkworth office says: "The first quarter of this year, we have seen record sales with a number of properties being sold before they've even made it to the open market. Lack of supply coupled with the stamp duty holiday has made for a strong sellers' market. We have seen high demand from people living in London looking to relocate to our beautiful town and it's easy to see why Southbourne has never been more desirable." Even with prices on the rise, anyone selling a London house is in a good position to buy in the area, with a seven bedroom house just meters from the beach recently valued at £1 million.
Mark Wilkins of the Winkworth Long Melford office paints a similar picture of the market in North Essex and Suffolk's coastal areas. "Since the easing of lockdown restrictions, we have seen a significant increase in enquiry levels for almost all property types, but in particular for 4+ bedroom family homes with large gardens, which are getting snapped up within days of coming to the market at above the advertised guide price and typically following a bidding process." One such house recently went to best and final bids after 70 enquiries, more than 30 viewing requests and multiple offers.
An easy commute into London, Beaconsfield has always been popular, but it's now also experiencing a noticeable uplift in enquiries, Justin Richardson of Winkworth Beaconsfield explains "The surge in buyers moving out of south and west London in particular has been hugely evident here and we've sold a record number of properties over the past 6 months. Despite the impending end to the stamp duty holiday, it currently looks like there's no let up in interest. Our local area really does provide the best of both worlds, with a picturesque town, pretty outlying villages, amazing grammar schools and yet it's just a 25 minute commute for those who still need to get to London."
With nothing to suggest that the market is slowing down, it seems as though rural hotspots are set to continue to achieve record prices. However London agent Narendra Gandhi advises Londoners looking to join the exodus to proceed with caution. "Remember that country life is not for everyone," he says, sensibly.
Are you looking to buy, sell, rent or let?