A Year in Review: UK Housing Market 2020
Winkworth agents look back at the UK housing market 2020 and give their predictions for the next year.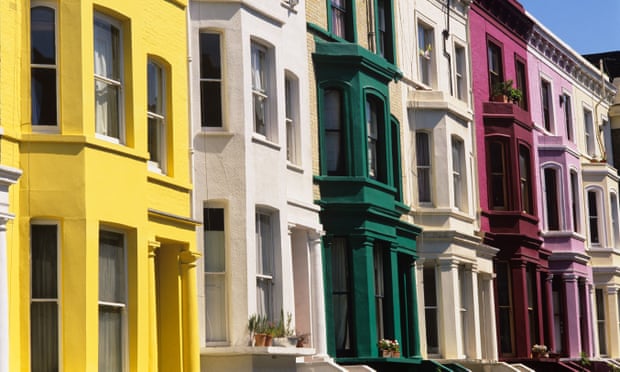 The past year has been one of the most tumultuous in living memory. The ongoing global Coronavirus pandemic has had unprecedented political, economic and social effects, including bringing the UK property market to a standstill in March. From the positive start to the year right through to the second lockdown and beyond, Winkworth agents give their expert insight into the UK housing market 2020 and provide predictions for 2021.
The start of 2020
After two years of political uncertainty fuelled by an unstable government and the divisive Brexit referendum, things took a turn at the beginning of 2020. Boris Johnson's General Election victory in December 2019 provided a sense of economic stability and renewed confidence in the housing market. Rightmove reported a 15% rise in buyer enquiries post-election, while Zoopla reported 29%. Rent prices also rose by 1.5%, the strongest growth rate in over two years.
Across the country, Winkworth agents were beginning 2020 with high hopes. "In January and February after the Brexit referendum and the 2019 election, people had the confidence to move. We were busy," Says Simon Jacobs of Winkworth Devizes. Steve Brown of Winkworth Blackheath agrees: "It was one of the best starts to the year I've seen in 18 years."
Shilpa Bathija of Winkworth Kingsbury says that both the sales and lettings market saw a boost at the start of 2020. "After the election, we saw properties fly. There were buyers who had been on our books for three years and they finally committed. Likewise, it gave renters more confidence to upsize."
Spring lockdown
The 'Boris Bounce' was short-lived, as the Coronavirus pandemic spread across the world and the UK entered its first national lockdown from March to June 2020. Lockdown brought the housing market to an almost complete standstill, as viewings and valuations were not allowed to go ahead.
Despite the dramatic drop in activity, the impact on the sales market was not as disastrous as first feared. Dominic Agace, CEO of Winkworth says: "While the market froze, fall-throughs were trending at the industry norm and there were limited price reductions, a far cry from the effects of the 2008 credit crunch."
Indeed, some agents were still able to get deals over the line. "We were quietly confident with sales," says Shilpa Bathija. "We managed to complete a few exchanges and because we had a positive start to the year, we were hopeful."
The impact on the lettings market was profound too. "All of our lettings enquiries stopped," explains Lucinda Richardson of Winkworth Notting Hill. "We were doing our best to create videos and do virtual viewings for prospective tenants, but we were only getting a handful of enquiries per day."
To help businesses financially struggling, in March the government announced the Coronavirus Job Retention Scheme, commonly called furlough, which is due to end on 31 March 2021. In terms of housing support, estate agents were encouraged to help landlords and tenants as much as possible."We stayed quite stable and managed to cooperate with landlords," says Shilpa Bathija. Agents mediated between parties and if needed, set up payment plans for tenants in arrears.
"For three months we dealt with tenants' constantly shifting financial circumstances," says Lucinda Richardson. "For example, in Notting Hill we had tenants giving notice due to job changes and lots of Europeans who were renting in the area deciding to move back overseas."
Steve Magee of Winkworth Worthing concurs. "We received very few enquiries from buyers in the initial part of lockdown," he says. "We were primarily dealing with tenants', vendors' and landlords' concerns at the time."
The government extended eviction notices to protect tenants, although for landlords with tenants already in arrears, this reduced their incomes even further. Meanwhile, struggling homeowners could apply for a mortgage holiday.
Lockdown ends
As soon as the Coronavirus lockdown lifted in June, there was an extraordinary boost in market activity as those who had been unable to move during lockdown could finally take the plunge. In addition, many people who had not considered moving prior to lockdown found that they needed more room thanks to the rise in working from home and the desire to have outdoor space.
"From a lettings perspective, people who were sharing a property wanted their own space," explains Shilpa Bathija. "They needed a study and a garden. We saw a lot of the Zone 1 London crowd coming out to Kingsbury in Zone 4, as you can get a lot more for your money."
Steve Brown agrees that Blackheath experienced a similar spike in popularity. "We saw people move from inner London to us in outer London. People didn't need to be so close to the station and they wanted that garden or extra bedroom," he comments. "In Blackheath, from January to September 2020 house prices went up 6-7%, and demand was particularly high for period properties."
Outside of London, areas such as Wiltshire experienced increased interest from those wanting to move away from cities. Simon Jacobs says that the Winkworth Devizes office was extremely busy from May to October 2020. "From the moment we reopened we saw a significant increase in instructions and sales, plus fewer fall-throughs than one would expect. We found that the uncertainty over Brexit had caused more damage than the pandemic," Simon explains. "Here in Wiltshire, we are in a good place to take advantage of this exodus from London."
This increase in activity was further spurred on by the government's announcement of a Stamp Duty Land Tax holiday, which makes buyers exempt from paying Stamp Duty on the first £500,000 of property purchases completed before 31 March 2021. Mortgage approvals for house purchases rose to a 13-year high in September 2020 and interest rates remained low at 0.1%.
However, according to Simon, the Stamp Duty holiday has caused some problems too: "Lawyers can't deal with the number of properties under offer. Lots of people are having to wait six weeks to get a survey, and even if you put an offer in now you'd struggle to complete the sale by 31 March. The Stamp Duty deadline is causing a lot of pressure."
Second lockdown
As Coronavirus cases rose again in the UK towards the end of 2020, Boris Johnson announced that England would enter a second lockdown from 5 November to 3 December. However, this time the housing market remained open as normal, limiting the impact of the lockdown. "This year has been a record sales year for us in Blackheath," Steve Brown says. "The second lockdown didn't really affect us."
Dominic Agace agrees: "Without forced agency closures and with a fixed timeframe, the second lockdown was far calmer. Less unknowns allowed the property market to continue briskly."
In terms of lettings, Shilpa Bathija states that tenants' expectations have remained high since spring. "The standard of properties is higher and tenants want well-kept properties. Previously, their life would be mostly at work whereas now they are spending so much more time at home," she says. "Landlords can't get away with poorly maintained properties anymore. Thankfully, they are becoming more savvy about this."
Lucinda Richardson agrees that it is a tenants' market and that some landlords are struggling to fill their properties as a result. "In London, there is a lot of stock on the market which leads to lower rents. Tenants have the upper hand at the moment. November and December are always slow months, but things have packed up very early this year. Even when landlords are reducing prices, it's not securing a tenant."
According to Steve Magee, the lettings market in Worthing is also facing some difficulty but unlike London, it is due to a lack of stock: "Around Worthing there is very little to rent. I believe that tenants do not want to move as they are fearful of another lockdown and job security. They are not looking to commit to new tenancies as they prefer to stay put with the landlord they have a relationship with already. However so far, we have not had any issues with rents being reduced or lack of payment."
While the second lockdown did not have the dramatic impact of the first, demand for more spacious, attractive and affordable properties is clearly here to stay.
Looking to 2021
Despite the immense difficulties faced throughout 2020, overall it has been a positive year for the sales market. "We have been sailing into the wind for years and we finally have the wind behind us and can enjoy the ride," says Simon Jacobs. "This year had been a turning point and Boris' majority was the starting pistol. We have had our best year ever despite being closed for six weeks during the peak season."
Dominic Agace predicts that there will be a balanced market between supply and demand next year. "With economic headwinds ahead we expect prices to remain sensitive with brisk activity but buyers standing their ground on prices," he says.
On the lettings front, as the Buy to Let market continues to be challenged by new government legislation, Lucinda Richardson predicts landlords will reassess their portfolios. "A lot of landlords will be selling up. The risk factor is big for lettings and there is a fear of capital gains tax."
For tenants in precarious circumstances, or who are waiting to see the back of the pandemic before getting on the housing ladder, renting will continue to be a good option. "Normally uncertainty means people are looking for flexibility, and letting offers that flexibility," says Lucinda, who is hopeful about the upcoming year: "Over the past eight years, January has been our biggest month in terms of activity, so I'm optimistic."
The future is bright, as this month the UK became the first country to approve a Coronavirus vaccine developed by Pfizer/BioNTech, the distribution of which has already begun. Economic stability may be further improved if a Brexit trade deal comes into fruition. Both of these factors are sure to help the property market thrive in 2021.
Are you looking to buy, sell, rent or let?