5 London property hotspots in 2020
Looking to buy this year? These are the neighbourhoods to have on your radar.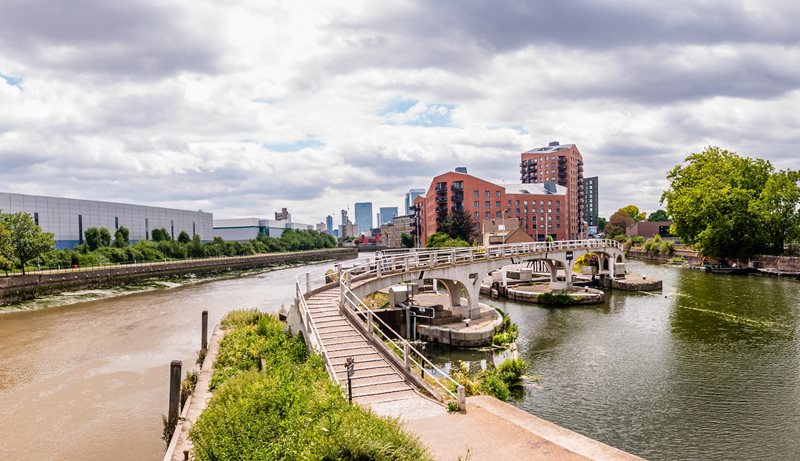 The ever-evolving nature of London means that it can be hard to keep up with opportunities in the property sector, especially with ongoing delays to Crossrail, uncertainty surrounding Brexit and - of course - the coronavirus pandemic. But if you can afford to buy in the capital, do - it's a fantastic place to own property, both to live in and as an investment. The capital is thriving with exciting, large-scale investment and regeneration projects. As billions of pounds are pumped into a number of London's neighbourhoods, it provides a significant vote of confidence to the durability and resilience of the capital's property market. We look at five of the most promising areas of London for property purchase and investment.
Brentford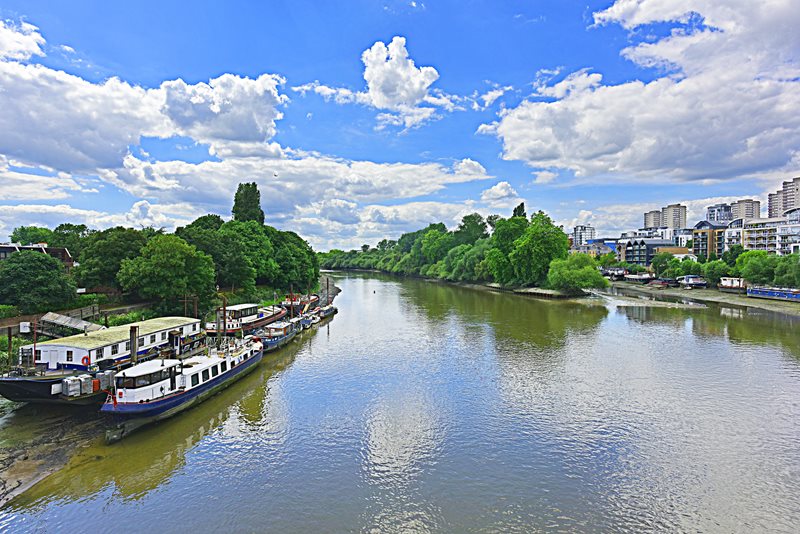 Often overlooked for its green and pleasant west London neighbours, Chiswick and Kew, Brentford is at long last getting a transformative, multibillion-pound makeover. The ambitious Brentford Project will bring around 900 new homes to the area overlooking Brentford's three waterways - the Thames, the River Brent and Grand Union Canal. With this will come approximately 14,000 sq m of new retail, leisure and commercial opportunities including a gym, cinema and arts centre. Brentford's Zone 4 location means that potential residents can get to Waterloo in just over 30 minutes, and its proximity to Syon and Gunnersbury Parks means that it has more than enough green space to enjoy. Lionel Primary School and Gunnersbury Catholic School (seniors) are both considered "outstanding" by the schools' watchdog, while the majority hold at least a "good" Ofsted report.
Over the past year, properties in Brentford had an overall average price of £495,618. This was up 5% on the previous year, likely due in part to the new homes arriving in the area.
Looking to buy, rent or sell in the area? Contact Winkworth Brentford & Isleworth.
Greenwich Peninsula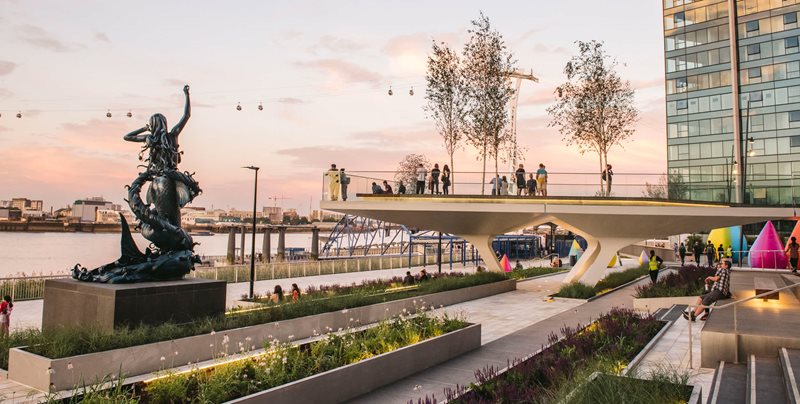 A hefty £8.4 billion development means that Greenwich Peninsula will have 15,000 new homes, 13,000 new jobs, two new schools and 48 acres of open public space popping up in the area in the next few years. The peninsula's development will comprise seven neighbourhoods wrapped around the river Thames, each with their own distinct personality. It's set to be an exceptionally sought-after area with something for all ages and interests. Steeped in history and home to Greenwich Meantime, the Royal Palaces, a vibrant marketplace and plenty of trendy hangouts, Greenwich borough is arguably one of south London's most attractive places to live. Added to this is its excellent transport links - North Greenwich station is just two minutes to Canary Wharf and eight to London Bridge on the Jubilee line.
The SE10 postcode of the peninsula has an average house price of £550,000, while the borough as a whole had an average house price of £615,143 over the last year. This includes everything from flats, selling for an average price of £540,601, terraced properties which sold for an average of £813,496, and large detached properties fetching £1,362,562.
Looking to buy, rent or sell in the area? Contact Winkworth Greenwich
Hackney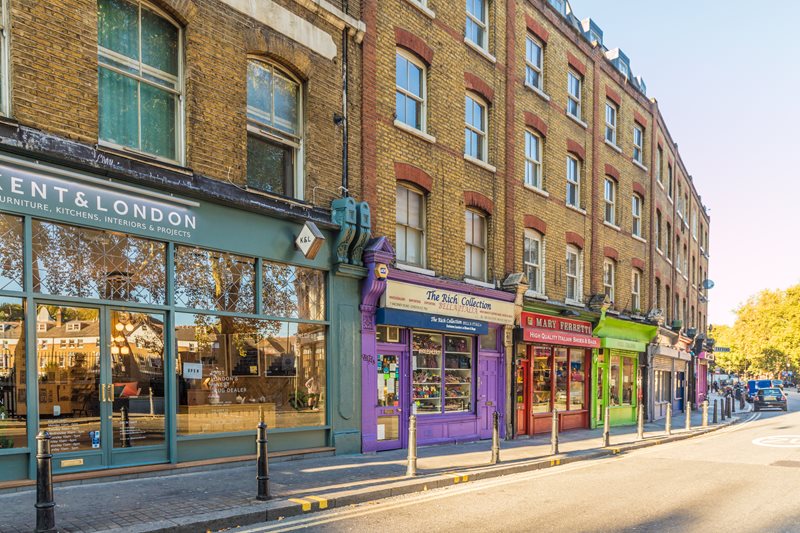 Hackney has forever been one of London's trendiest neighbourhoods and the go-to choice for many of the city's fastest-growing digital companies. Dubbed Silicon Roundabout and bolstered by this fast-paced micro-economy, the area is arguably one of the biggest success stories in the East End's regeneration. It's a trend that is set to continue over the next few years with multiple development projects bringing thousands of new homes to the borough (including 5,500 new homes with the Woodberry Down development alone).
On top of its Tech City status, Hackney is brilliantly connected to the rest of the capital by way of the over ground East London line, has green spaces aplenty and slightly cheaper properties than neighbouring Islington. As such, the area attracts a variety of Londoners from city workers to young families.
Properties in Hackney had an overall average price of £616,153 over the last year which reflects a staggering 500+ percent increase since 1998. The majority of sales during the last year were flats, selling for an average price of £508,042. Terraced properties sold for an average of £938,343, with semi-detached properties fetching £1,500,143.
Looking to buy, rent or sell in the area? Contact Winkworth Hackney
Battersea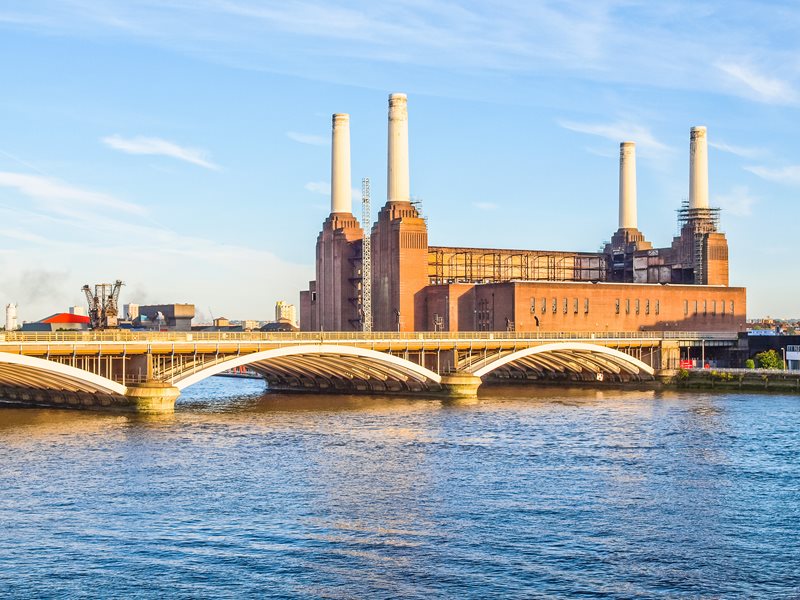 It's not the most affordable in this selection, but Battersea's fantastic central location and upsizing potential make it a great choice for buyers looking to start a family. Of course, buyers would have Battersea Park on their doorstep, with its children's zoo, boating lake and pagoda, but also nearby are Clapham and Wandsworth commons. As such, the area is the perfect location for those wanting to escape the hustle and bustle of London life, yet is just over 30 minutes by bus into Waterloo. The Battersea Power Station development dominates both the skyline and investment scene in this part of town. Currently underway is Phase II of the £8 billion revamp, which is set to complete in 2021 and will bring 254 apartments to the area within and above the power station. A further 18 acres of new public space is also on the way, along with a six-acre public park, office space for 5,000 people, up to 200 shops and restaurants, and leisure and recreation facilities.
Properties in Battersea had an overall average price of £904,320 over the last year, which is up 4% up on the previous year. The majority of sales in Battersea during the last year were flats, selling for an average price of £817,753, while terraced properties sold for an average of £1,159,034, and semi-detached properties sitting around the £1.4 million mark.
Looking to buy, rent or sell in the area? Contact Winkworth Battersea
Tower Hamlets
Rich in culture and with one of the most varied demographics in the capital, this east London borough has come a long way in the last decade. The area attracts both families and young professionals alike for its wide range of properties and is tipped to have the biggest pipeline of new homes for first-time buyers in the capital. Fish Island Village is one of the newest developments to have sprung up. Building upon the area's legacy, this bold and vibrant development has brought 408 new homes across 13 buildings to the postcode, including a range of one, two, three and four-bedroom homes, plus communal areas and 5,300 square metres of workspace.
Poplar is another neighbourhood in the borough now undergoing 21st-century regeneration. Once a Victorian slum, the neighbourhood will take on a number of commercial developments including Aberfeldy Street, which is being revived with retail space on offer to local businesses rent-free for a year. Chrisp Street Market is also in line for an injection of £280 million to go towards live music, ice rinks, vintage fairs and open-air entertainment. Housing developments in the area include Oxbow by Ecoworld at East India Dock, where 132 homes have recently become available. Prices start from £351,000 for a studio apartment. Just south of Poplar, the Blackwall Reach scheme is set to bring 1,575 new homes to the area, including one and two-bedroom apartments from £475,000 and newly opened penthouses from £740,000 with stamp duty paid. In the past year, the average house price in Tower Hamlets stood at £576,969, up 9% from the previous year. The most expensive area within Tower Hamlets was Spitalfields with an average house price of £805,055, while the cheapest was Bromley By Bow with an average of £415,379.
Looking to buy, rent or sell in the area? Contact Winkworth Bow
Are you looking to buy, sell, rent or let?